More Games

Thumbs Up: 76%
37 Votes




Baseball Mayhem



Instructions and controls:
You can achieve the best score by hitting every target. Press the space bar to pitch.
Press the left arrow key to hit the ball to the left.
Use the right arrow key to hit the ball to the right.
Hit a straight shot by pressing the up arrow key.
The faster you swing, the farther your shot will be.
You lose the game if you miss nine balls or fail to hit a lot of targets.
Game's Screenshots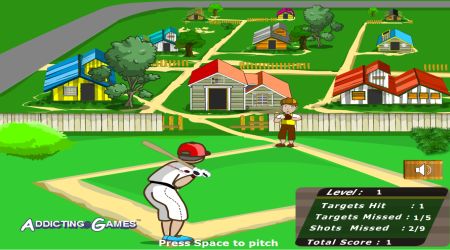 Baseball Games
| Copyright © 2012-2023 Baseballgames.org, All rights reserved.