More Games

Thumbs Up: 63%
16 Votes




Homerun Mania



Instructions and controls:
Position your batter by moving the mouse horizontally.
Adjust the angle of your shot by moving the mouse vertically.
Start the pitch by pressing the space bar.
Hit the ball by clicking the left mouse button at the right moment.
Achieve the goal in each level to unlock more challenges.
Game's Screenshots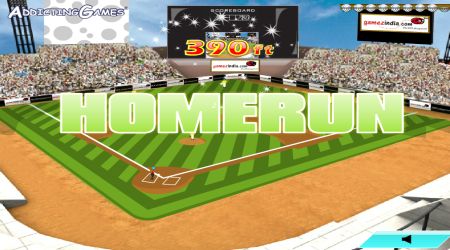 Baseball Games
| Copyright © 2012-2023 Baseballgames.org, All rights reserved.